From September 4 through 9, 2008, Cincinnati, the birthplace of circuit-bending, will host its first circuit-bending festival, Circuitastrophe! The dream child of Professor Mark Shafer and the noise music artist Nebulagirl, Circuitsastrophe! will presents 20+ performers and groups from around the country appearing at some of Cincinnati's most unusual and historic venues such as Northside's vintage Masonic Art Damage Lodge. The lineup is included at the end of this press release. Circuitsastrophe! also features workshops and talks, including a rare public appearance by Reed Ghazala on September 6, presenting "The Folk Music of Chance Electronics," or "How to Start an Art Movement Without Really Trying."

Note: The first 100 people to Reed's talk on Saturday will receive a "Funky little chunk" of bent history, sure to become a top collector's item in the circuit-bending catalog of oddities.

In conjunction Circuitsastrophe!, Reed Ghazala, the "founder of the circuit-bending movement," has invited fellow benders, hackers, anyone interested in futurist electronic art to the first Bent Be-In.

What's a Be-In?

The first Be-In occurred in 1967, in Golden Gate Park, San Francisco. At least 20,000 people showed-up. There were no mishaps, no arrests. In fact, the police weren't even invited. The occasion was to become known as the launching of the counterculture, the Beat generation merging with the Hippies in a wave of social evolution. It was at this gathering that Timothy Leary first announced his now-famous challenge to convention, "Tune In, Turn On, Drop Out."

Circuit-benders have tuned-in, turned-on, and dropped-out of the conventional, and are now at the heart of the next generational change. Bending has stirred notions beyond music; a solidarity of community spirit has emerged in self-empowerment, consciousness expansion, futurist art, humanist politics, consumer rights, human rights, and environmentalism. Well, we are still questioning authority.

Anyway, a reporter from the San Francisco Oracle looked out over the crowd and asked what they were all doing, sitting there, seemingly doing nothing. The answer came back, "They're humans, being." And so, it was a Human Be-In. A show of solidarity, togetherness, a sharing, and a declaration that futures can be shaped.

Although the same numbers may not show up, Reed has chosen a large and splendid riverside camp for this gathering—Morgan's Canoe Camp near the Fort Ancient state historic site.

"The Oregon Country Fair, probably the friendliest tripped-out art fair in the country, gets a turnout of thousands each year now. They have to turn people away. But it started with just a small group of like-minded folks with a real intent to show people cool things, and that energy just spread out more each year. It's totally wonderful now, a mind-blower."—Reed

Just forty minutes north of Cincinnati on Interstate 71, the Fort Ancient area is the site of a mysterious, world-renowned complex of earthen mounds built by woodland Native Americans some 2,000 years ago.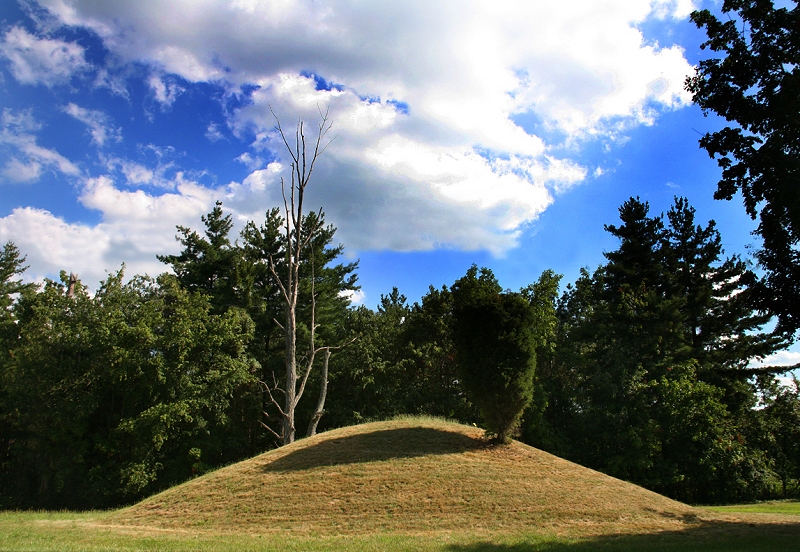 Like Stonehenge, these ancient structures were celestial calendars, and the area is to this day a "power spot" for meditation and study. The Be-In will happen in the heart of this sacred area, at a woodsy bend of the beautiful Little Miami River.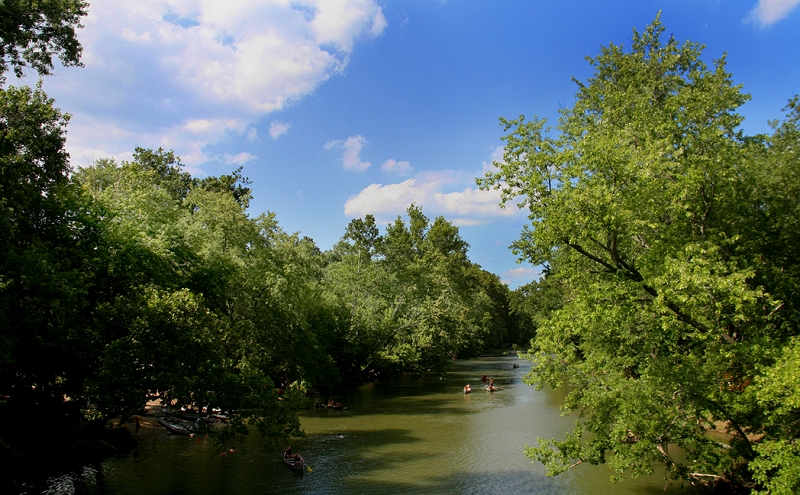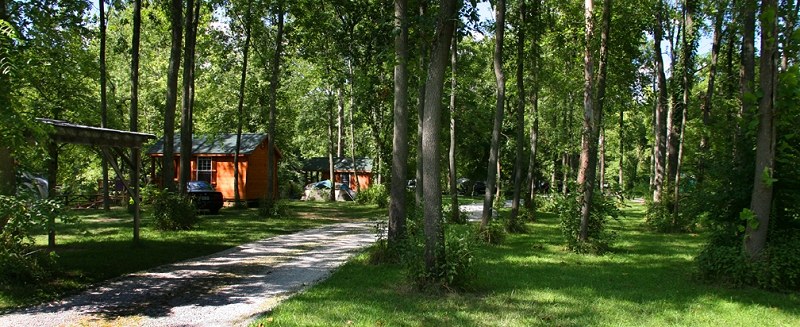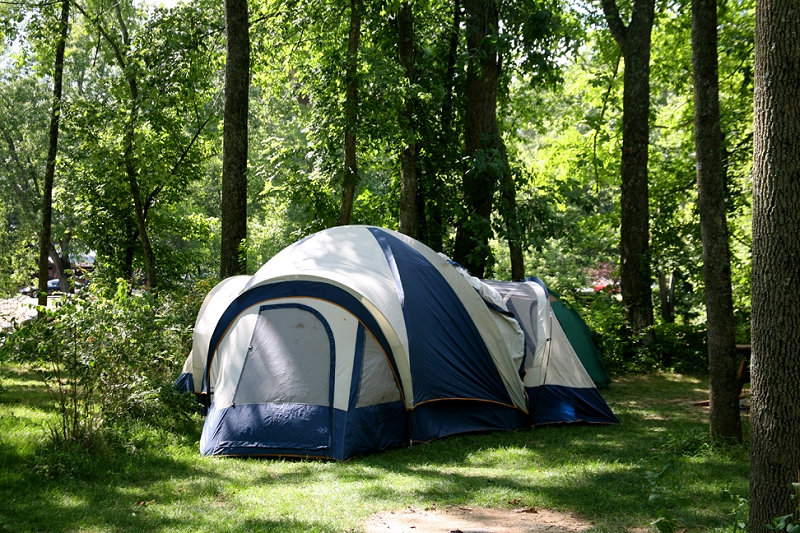 Primarily, the Be-In is a meeting place. A day for benders to hang-out, make connections, discuss ideas, show instruments, jam together, and simply BE. It is part of Circuitastrophe! And specifically set up for its performers and aspiring benders and their fellow-travelers. And anyone else interested. We're working on a dedicated swap/barter area.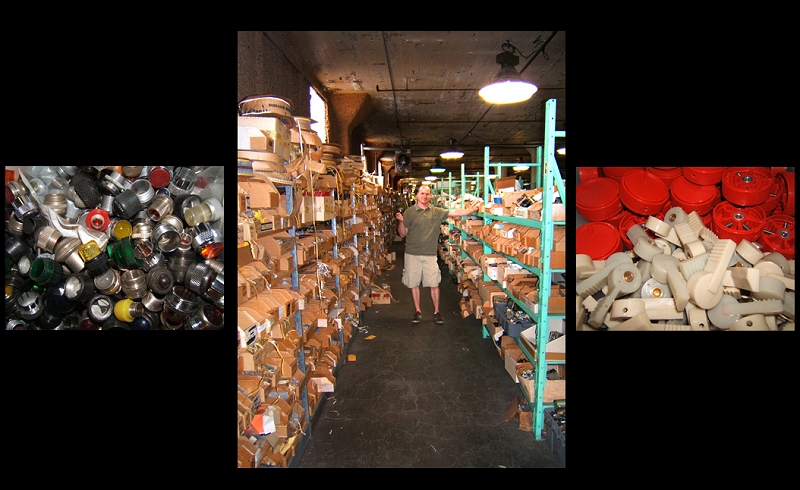 Reed promises to have some very cool things from Mendelson's—the renowned electronics salvage store in Dayton, Ohio—for sale, vintage stuff. And there will be lots of bendables for sale, straight out of Ohio's (cheap) thrift shops, at no markup (think Speaks for 69 cents).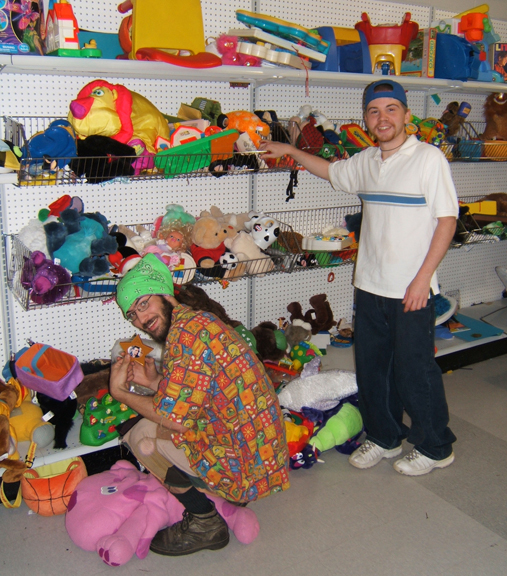 While the emphasis is on electronics and circuit-bending materials, if you or your friend makes something too cool out of whatever, lay it out a blanket or folding table and name a price—or swap for something you just have to have. Straight-up sales of your band CDs are fine.
Performing at the Be-In

We have no electricity at the Be-In. Still, our under-the-trees performance series, OFF THE GRID, is shaping-up. If you'd like to perform (or demonstrate) at the Be-In, just remember to bring a battery-powered amp and you'll be fine. There will also be "Spontaneity" spots, where anyone can play/demo/perform, anytime, besides the official OFF THE GRID line-up.
If you would like to perform at the Be-In, and can survive without AC, send us a DVD sample of the actual work you would do. Set lengths should be of a reasonable length—15 to 30 minutes. Your submission will be viewed by Reed and his Be-In bigwigs. We are looking for sensitive, artistic use of circuit-bending, with a focus on changing sound fields, strong compositional elements, and unique performance aspects (costume, effects, theatrics).
Send DVDs to:

BE-IN: Off The Grid c/o S. Wheatie
P O Box 37062
Cincinnati, OH 45222

Going to the Be-In

We have plans to document the Be-In as well as Circuitsastrophe! You might be photographed, filmed, and interviewed. We want you to record your onsite jams and then leave or send the recordings for a master CD/DVD booklet of the Be-In.

Reed will be circulating. "I want to hug everyone that comes." He wants you to ask "all the tough questions" you have about the art. And he wants to see what you've built. So show him!